Visionary
Upcoming Events
No upcoming events scheduled...
Dr. Caretha Crawford, Visionary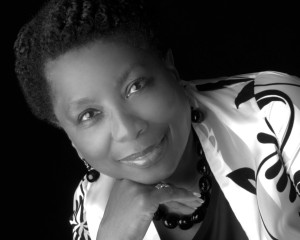 Dr. Caretha F. Crawford, is the visionary Apostle of The Gateway to Wholeness Church Ministries based in Largo, Maryland, a multifaceted, non-denominational ministry dedicated to rebuilding broken lives through the power of Jesus Christ.

Dr. Crawford walks in an apostolic, breaker anointing, and is a well sought after speaker and mentor. Her twenty years of ministry experience include pastoring, teaching, planting and overseeing ministries and conducting conferences and retreats both nationally and internationally. She also served as an Associate Professor of Bible and Theology at the Maple Springs Baptist Bible College and Seminary for six plus years.  Her careers have included working as a public school kindergarten teacher and a designer of children's clothing with designs sold in high-end stores such as Bloomingdale's and sold and exhibited as far as Puerto Rico and Paris, France.

Dr. Crawford is the President and CEO of a Christian line of hand-made greeting cards and inspirational products, Kingdom Greetings 4U. She is also the founder of "Women Lifting Women Business Network," an organization committed to inspiring and encouraging women in the Kingdom to become business savvy.

Dr. Crawford earned a Bachelor of Science degree in Early Childhood Education with honors from Winston-Salem State University, Winston-Salem, North Carolina.  She also holds earned Master of Biblical Studies, Master of Divinity and Doctor of Ministry degrees.

For ministry and educational enrichment, Dr. Crawford has traveled to Israel, Jordan, Egypt; Paris, France; Braunwald and Zurich, Switzerland; London, England; Nigeria and Sierra Leone, West Africa; and Johannesburg, South Africa.

As the Institute's visionary, and as an anointed liturgical dance minister, Dr. Crawford is dedicated to seeing the Word of God become the foundation upon which each worship minister of the arts builds and develops his or her craft.