Purpose and Mission
Upcoming Events
No upcoming events scheduled...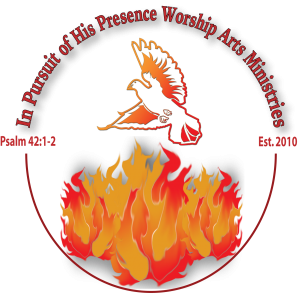 In Pursuit of His Presence Worship Arts Ministries (IPHP) is a Spirit-led training center that provides biblically-based education and mentorship to a generation of individuals who desire to consistently pursue the presence of God through the arts.  At the pulse of IPHP is a constant thirst for the heart of God through the study of the Word, creative expressions of worship––interpretive, prophetic and choreographed dance; mime, pageantry, procession, flags, banners––and praise and worship.
With well over 100 years of combined experience, the faculty of IPHP bring a wealth of academic, ministerial and personal knowledge that will assist, build and develop in our students, an attitude and posture of worship that is pleasing to God.
Building on a firm foundation, the Word of God, IPHP thrives on the ability to create a habitation for the presence of God.  As artistic ministers who transcribe the heart of God into an acceptable life changing form, IPHP exists to teach others about this unique art form through which to create a capacity for God's presence; and to spread the love of Jesus Christ to the nations.
"The people have I formed for myself; they shall shew forth my praise" Isaiah 43:21 (NASB).
The purpose of IPHP is not just about worship through the arts, however.  It is about making worship a lifestyle that is seen in our constant pursuit of an intimate relationship with Jesus Christ; in our personal relationships and circles of influence; and in our academic and marketplace worlds.
Mission Statement
Provide biblically-based education and mentorship to a generation of individuals who desire to consistently pursue the presence of God through dance and as a lifestyle
Goals and Objectives
• To create an atmosphere where the Spirit of God finds habitation
• To ignite the desire to minister in the dance
• To provide knowledge on the purpose of the dance
• To share biblical knowledge on how to live in the power of the Holy Spirit
• To develop a heart of servanthood through the art of leadership
• To introduce creative and prophetic choreography and the usage of praise instruments
• To be a source of mentorship and encouragement for ministers of the dance
• To be one of the greatest dance institutes that exemplifies the glory of God and the intent of the kingdom as it relates to the dance ministry